Dr. Clayton Thyne Returns as Guest Speaker for BDC
By Ryan Whitt
(Lexington, Kentucky): On February 2nd, 2022, the Bluegrass Debate Coalition (BDC) hosted a Guest Lecturer even featuring Dr. Clayton Thyne, a professor of Political Science at the University of Kentucky where he serves as the Department Chair. Dr. Thyne previously served as a guest lecturer for the BDC in October 2021 and returned to give his expert opinion on another political science debate topic.
The debate topic that Dr. Thyne spoke on this time was "Resolved: On balance, Turkey's membership is beneficial to the North Atlantic Treaty Organization."
A large part of Dr. Thyne's lecture on the importance of Turkey was the relationship between Turkey and Russia, describing Turkey as "a thorn in Russia's side."
Dr. Thyne informs the students about the geopolitical benefits of Turkey being a member of NATO and having ownership of the Black Sea, which stops Russia's armed forces from being able to easily invade western European countries.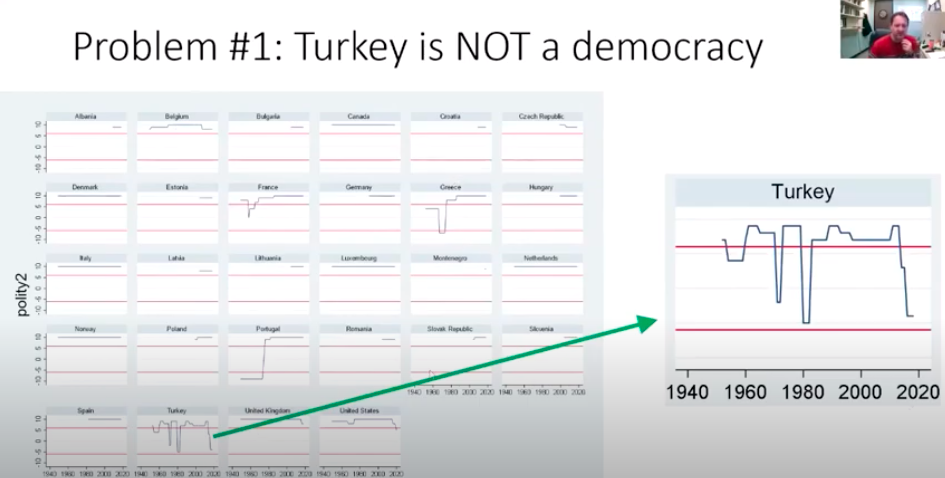 This blockade against Russia, Dr. Thyne said, is possible not just because of where Turkey is located, but due to the strength of their military. In NATO Turkey has the second most military personnel and is the third largest military power.
At the conclusion of his lecture Dr. Thyne summarized that Turkey is beneficial to NATO because, "Turkey, since the 1930s has been very effective and successful at controlling who goes through the Bosporus strait, and they have stopped Russia. And if Russia can't get through there then they can't use their powerful Navy. For half of the year, it just sits there in the ice."
In a survey after the Guest Lecture, all students in attendance responded that they believed that Dr. Thyne's lecture helped provide them with a greater knowledge on the importance of Turkey as a NATO member, and 70% of the students in attendance responded to the survey that they would "strongly agree" that they would recommend this lecture to other students.
Shiva V., a sixth grader from the School for the Creative and Performing Arts at Bluegrass, said that he enjoyed the lecture and that, "it was a great starting point for me to bounce off ideas."
This lecture was hosted virtually via Zoom, and while it is intended for students this event, and all other events in the BDC Guest Lecture Series, are public events and welcome any external participants.
Watch the entire guest lecture, here: NATO & Turkey Relations by Dr. Clayton Thyne – BDC Guest Lecture Series – YouTube