BDC Hosts Fayette County Regional Debate Championship
By Ryan Whitt
(Lexington, Kentucky): On Saturday, March 12th, the Bluegrass Debate Coalition hosted the Fayette County Regional Debate Championship at the University of Kentucky.
The Regional Championship was open to elementary school students in Kentucky. Between competitors, volunteers, and families more than 60 people attended the event. 12 teams participated in the Regional Championship, and 26 students competed in total. 
Students from eight different schools across Kentucky participated in the event.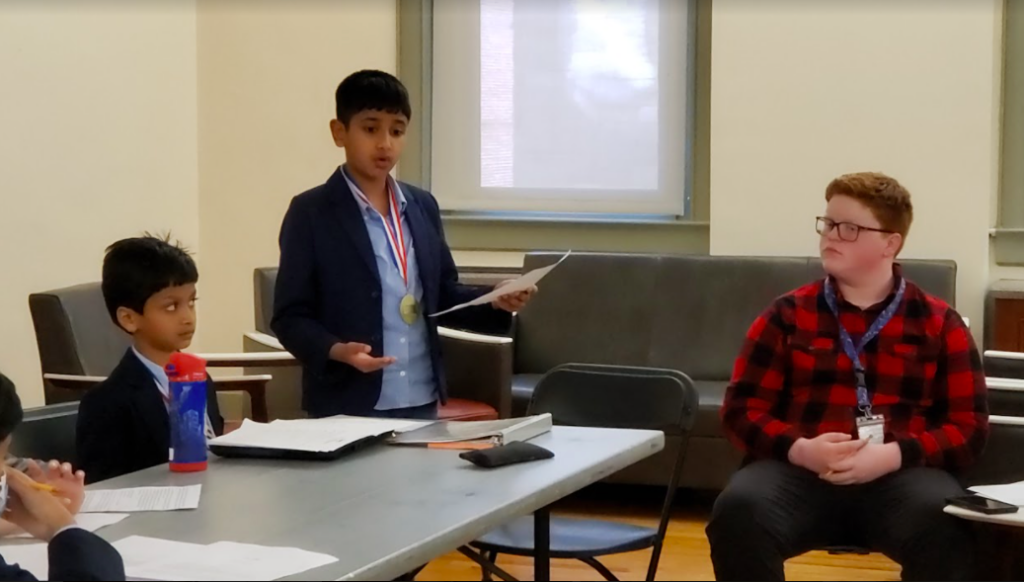 Aarav Tibrewal and Aaron George were the first-place winners of the team event, with Aarav also taking home first-place in the individual speaker category.
"I'm just happy my friends actually won," said Aarko Guha, whose team came in second place in the event.
"I've never gotten this far before," said Aarko. "I don't really feel that upset that I lost. It might be because I lost to my friends, or maybe it's because now I have something to do when I get home."
In the team category there was a three-way tie for third place, and in the individual category there was a tie for second.
Top 5 Teams: 
1. Aarav Tibrewal and Aaron George
2. Aarko Guha and Havi Sheth
3. Anika Patel and Aryan Rana
4. Ben Carlson and Morgan Miller
5. Michael Zhao and Satvik Garg
Top 5 Speakers:
1. Aarav Tibrewal
2. Aryan Rana
3. Havi Sheth
4. Aarko Guha
5. Aaron George
Top 5 Schools:
1. Rosa Parks Elementary
2. SCAPA at Bluegrass
3. Ashland Elementary
4. Meadowthorpe Elementary
5. Wellington Elementary
"I think debating is really fun, and it helps develop my communication skills," Havi Sheth said after the final team debate. "My favorite part about debating is when we work together and make a rebuttal!"
Of the eight schools represented at the competition, Rosa Parks Elementary School was recognized as the school with the highest point total at the event.
Congratulations to all the students who won awards, and we thank all participants for coming!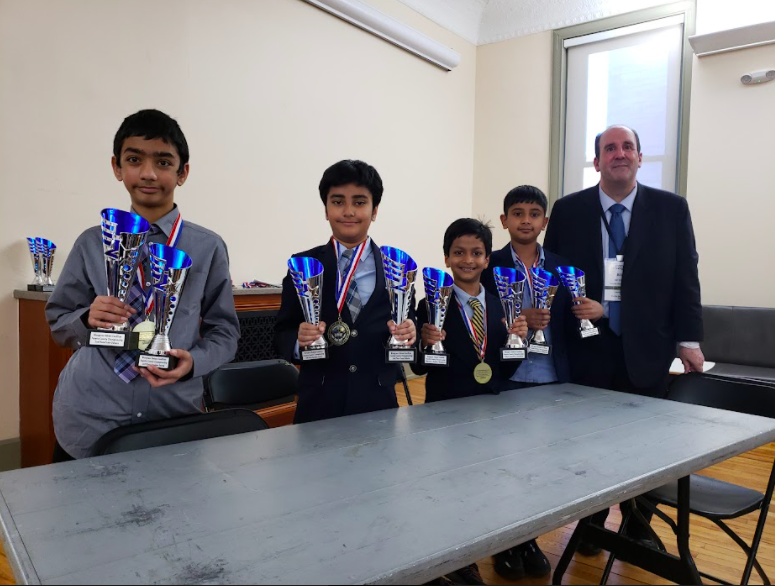 We appreciate those who volunteered as mentors, judges, and other staff at the Regional Championship. Additional praise goes to the seven middle and high school students who signed up as volunteers during the event.
If you want to get involved with the BDC, you can go to bluegrassdebate.org to sign up for classes, donate to our organization, or volunteer your time to help run events like these.