(Lexington, Kentucky): On Saturday, June 25th, the Bluegrass Debate Coalition concluded the annual BDC Speech & Debate Summer Camp, hosted at the University of Kentucky.
The BDC Speech & Debate Summer Camp ran from June 20th to 25th and welcomed elementary, middle, and high school students from across the state of Kentucky. Between competitors, volunteers, and family members more than 40 people attended the event. 18 students participated in the summer program.
Students from twelve different schools across Kentucky participated in the event.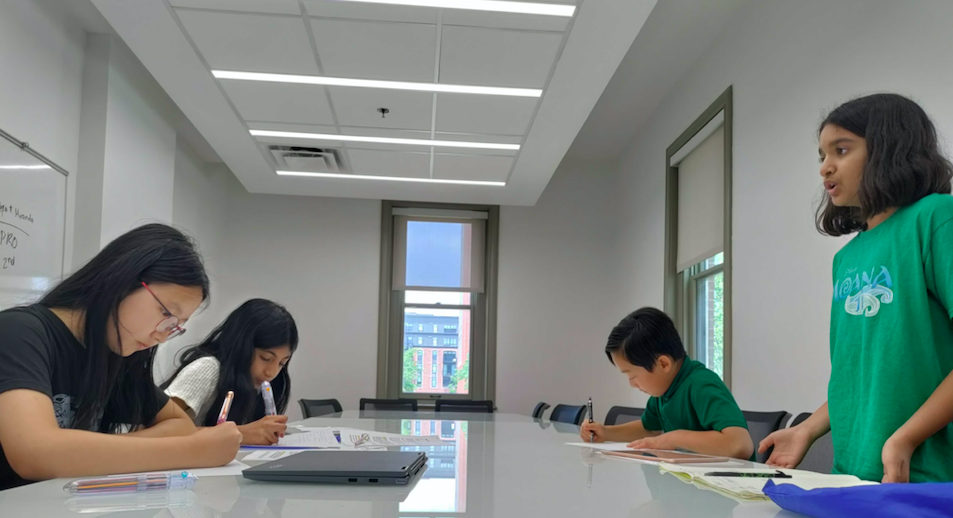 From 10am to 4:30pm each day, students learned the fundamentals of public speaking, researching, persuasive writing, and argumentation. Through a variety of fun activities, lively discussions, and practice debates, students became more confident leaders and thinkers.
Students were taught by Program Coordinator, Katie Humphries, as well as nationally recognized coaches Brian Manuel and N.P. Polanco, in addition to several UK debate team members, Lauren McBlain and Harry Sanjeevan. According to student feedback forms, 94% of campers rated faculty knowledge an "A" and 100% of campers rated faculty effectiveness an "A" or "B".
One student wrote anonymously, "I love how everyone interacted and the teachers had a lot of experience."
The majority of students and parents noted that they would recommend the BDC Speech & Debate Summer Camp to other students and families.
"Overall, I felt it was a good program with quality instructors who knew what they were doing. My most enjoyable moment was the mock debate between Harry and Lauren, as I felt I learned a lot," wrote one camper.
On the last day of camp, Saturday, June 25th, students participated in a formalized debate competition, with two to three debates per team. Certificates were awarded to the top debater in each lab.
Top Debaters:
Erica A. (12th Grade) (Lab Polanco/Manuel/McBlain)
Neya S. (6th Grade) (Lab Humphries/Sanjeevan)
Certificates were also awarded to the student from each lab who instructors voted as "Most Improved" throughout the duration of camp.
Most Improved:
Nate R. (8th Grade) (Lab Polanco/Manuel/McBlain)
Nicholas S. (7th Grade) (Lab Humphries/Sanjeevan)
The BDC congratulates all the students who won awards, and thanks all participants for attending.
Pre and post camp assessments were issued to measure the success of the BDC Speech & Debate Summer Camp in teaching debate skills. Approximately 70% of students improved their knowledge of debate and argumentation, with students improving, on average, by 50%.
Students were asked to rate their confidence on various skills from 1-10. Comparing pre and post assessments, students, on average, felt their public speaking skills improved by .68 points, writing skills by 1 point, and research skills by .63 points.
"The data speaks for itself," says Katie Humphries, BDC Associate Director. "Debate education has a clear impact on students learning and their skills. In just a week, our campers grew to be professional communicators and fearless leaders. And the BDC is working to ensure all Kentucky families have access to these phenomenal benefits."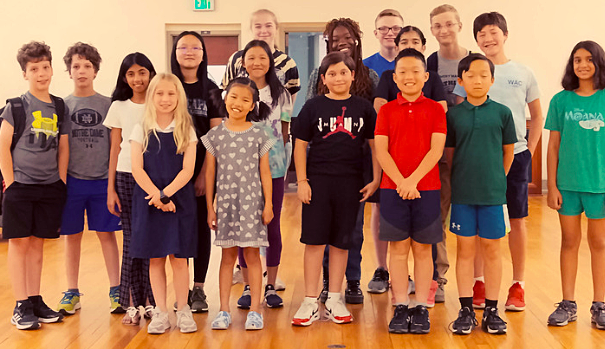 The BDC appreciates those who participated as campers, parents who attended, and all staff who made the first in-person BDC Speech & Debate Summer Camp a success!
If you would like to get involved with the Bluegrass Debate Coalition, please visit bluegrassdebate.org to sign up for ASL classes, donate to the BDC, or volunteer your time to help run events like these.